Welcome to the President's Circle

Thank you for considering a President's Circle partnership. Your investment in the Lincoln Area Chamber of Commerce will help us provide additional resources, advocacy and  economic development tools to our local and regional businesses. Below are some of the direct benefits that all of our members have the opportunity to take advantage of because of our generous partners of the President's Circle.
Business Advocacy– We look out for business interests in the region. When local politicians and business owners face issues and opportunities the Chamber, through its government affairs outreach, provides access and representation for our
members  to local and statewide political leaders and advocates on issues relating to the business community.
Regional Engagement – Chamber staff and volunteers represent member companies by undertaking prominent roles with other regional business groups, with a particular focus on economic development, infrastructure, education and work force development, making the region an even better place to live, work and play.
Education Opportunities– The Chamber Board of Directors and staff work with local and state organizations to provide free workshops and seminars to benefit our members, their employees and the community.
Networking– Meeting other business owners, local and state dignitaries gives our members access to resources that can lead to further success in business and create new clients, friendships and colleagues.
Community Resource– Promoting a positive image of Lincoln businesses and events to our community. We strive to provide up to date information for locals and visitors on our social media platform, through traditional advertising and in person at our office in downtown Lincoln.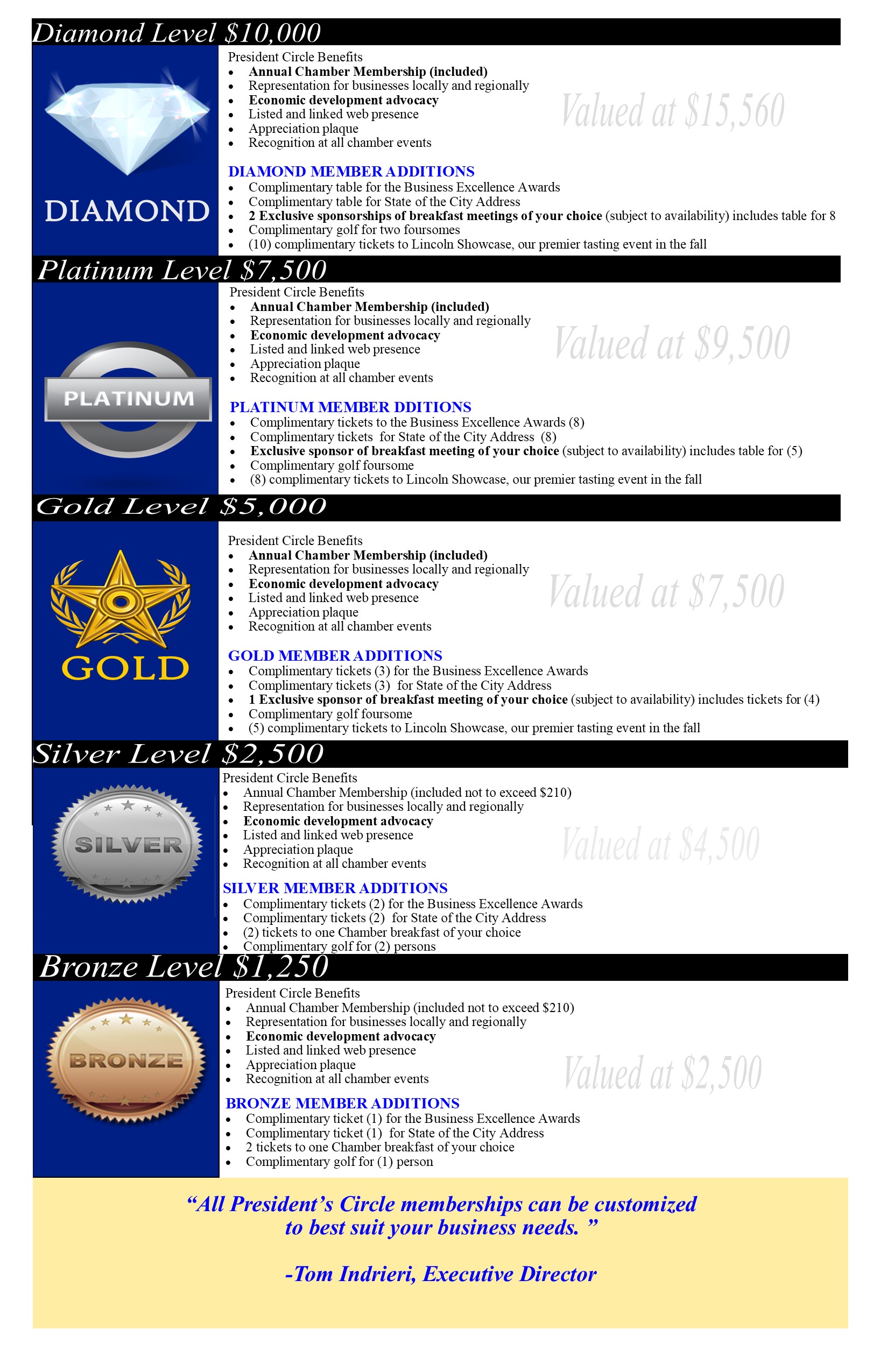 THANK YOU TO OUR 2023 PARTNERS!!!